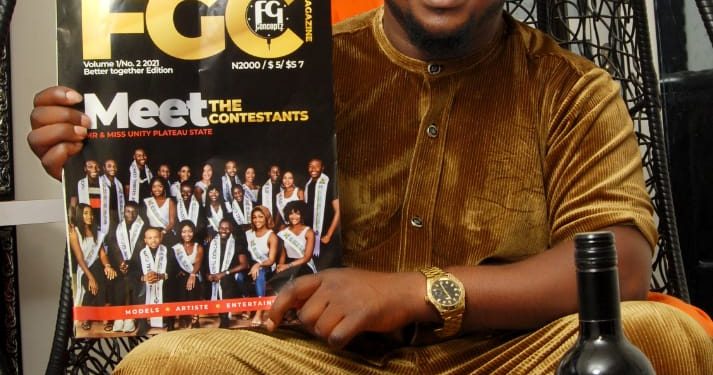 ‌The CEO of Finine Global Conceptz (FGC) and convener of one of the most prestigious northern youth initiative program tagged MR AND MISS UNITY PLATEAU STATE in Person of Comrade Joseph Ezekiel AKA Finine has let the cat out of the bag that the 2023 Edition of Mr and Miss Unity won't be Holding, reason been that it want to give way for the upcoming 2023 General Election in order to allow the youths concentrate on getting their PVC to enable them vote in the right leaders since the event is centred around youths, He encouraged the youth to participate fully in politics as it is key and critical in choosing future leaders
Comr. Joseph further reiterate that the event will take place come 2024 and went ahead to release the Theme for 2024 Mr and Miss UNITY PLATEAU STATE which is tagged "Brains and Creativity",
He also said Beauty, Height is not a Criteria to win but you have to exude Charisma, be creative and also be able to provide Solution's to issues around your community and your ability to bring people together irrespective of racial background to WIN
Comr. Joseph Ezekiel plead with aspiring contestants to be proactive in their Training as they plan to be part of the 2024 Mr and Miss UNITY PLATEAU STATE (Brains and Creativity Edition) Sponsors and the Entire audience bear with us as we Pray for a Peaceful Election come 2023, ENTRIES FOR 2024 MR AND MISS UNITY PLATEAU STATE WILL BE OPEN 1ST OCTOBER 2023 AND REGISTRATION IS NOT FREE.
‌God bless Finine GLobal Conceptz, God bless Plateau State and God bless Nigeria.
‌
‌For ENQUIRIES Call: 07035638959 or Email: finineglobalconceptz@gmail.com also follow us on Instagram @finineglobal