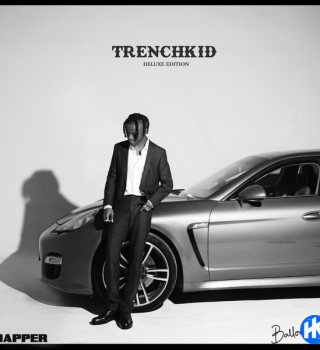 Nigerian singer and songwriter Balloranking connects with his fans across the world with this new number titled, Caro. Caro comes off the deluxe edition of Ballo's album, Trench kid. An album packed with Afrobeat, street, Afropop, and Nigerian R&B vibes. Caro has a soothing vibe and very audible lyrics. It preaches the extent of love Ballo has for his woman, Caro.
Ballo tells his lover not to leave him at such a difficult time. He wants her to understand that he wants her back and has always waited for her. He tries to reach her severally but to no avail. Ballo finds it hard to move on as Caro seems to be the only lady he craves and his feelings and love for her run deeper than she would ever realize.
Caro is pleasing to the ear and has the potential of being an addictive tune. We score it a 7 out of 10.
Audio Player
.
DOWNLOAD MP3 BALLORANKING – CARO