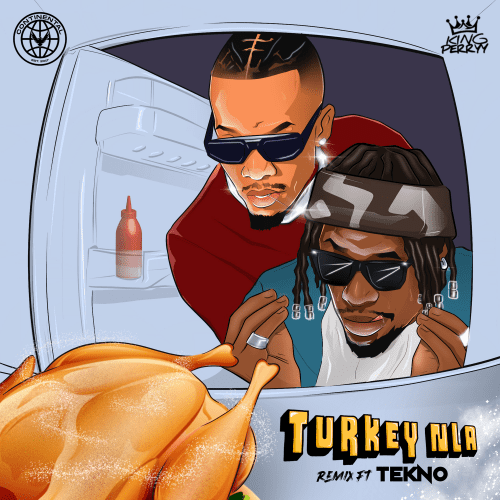 Continental Boy, King Perryy teams up with Alhaji Tekno for the remix of his hit single- Turkey Nla Remix.
With Nigerian music gaining precedence around the world, King Perryy stands out as one of the country's most distinctive and ambitious young acts. The creator of what he calls the "Continental Sound," the former seminary student and would-be Catholic priest fuses the melodies and rhythms of today's afrobeat with pan-African influences and reggae/dancehall to create deeply resonant songs that transcend cultures and borders
With a run of successful singles ("Man on Duty," "Work 'N' Grind") to his credit and over 70 million streams on digital platforms, King Perryy dropped his debut album titled, Citizen of the World. "The Continental Sound is a fusion of different genres, lifestyles, and cultures."King Perryy Turkey Nla Remix is blessed with the additional vocals and vibe of Afro-Pop star, Tekno.
Quotable Lyrics
'Omo Tirkry Nla
Ijo Turkey Nla
Make You To Laugh Like Sabinwa
Jeje Turkey Nla
Jukpa…'
Listen and Enjoy!!!
Audio Player
.
DOWNLOAD MP3
Available On Digital Stores –
STREAM HERE