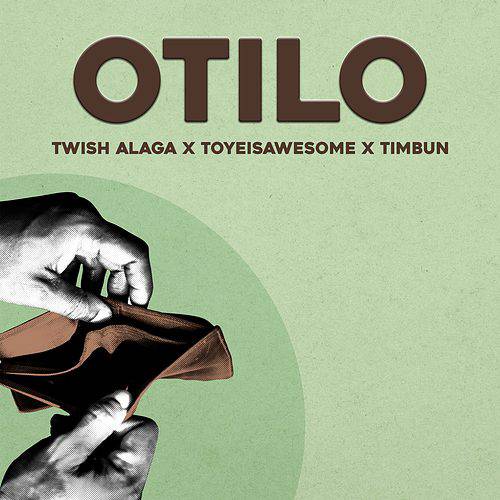 Otilo: A song for the betting fansTwish Alaga, who is returning to the music scene details his experience of losing a large sum of money to an unfortunate betting game. He teamed up with a talented artiste and manager, Toyeisawesome and they deliver a clean execution of the drill song. Toyeisawesome finds himself reuniting with Music Producer; 'Timbun' after many years.
'Otilo' is a collaborative effort between three music makers; Twish Alaga, Timbun and Toyeisawesome. The two rappers and a super-talented producer teamed up to serve the next song for the streets. The Nigerian drill scene has been dominated sporadically by the most relatable songs cutting across all kinds of music lovers and this might be a similar case for 'Otilo'.
Whether the track was inspired by true events or not, the message and tone of the song translates to the average Nigerian sports betting fan. The feeling of loss after an intense rush of excitement from the prospect of "cashing out" from little money is undeniable. However, a greater feeling keeps the temptation too alluring to overcome.
"Otilo" is a familiar word to Nigerians that means "It is gone". It is used to describe the loss of something valuable. This song is used to simply say "The money has gone".
Audio Player
.
DOWNLOAD MP3