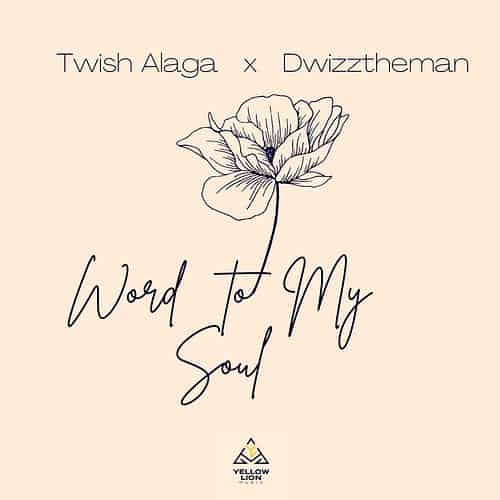 Twish Alaga Announces New Music After Otilo Inspirational rapper and recording artist, Twish Alaga has followed up on the recent success of
the critically acclaimed anthem "Otilo" by dropping another hit single; "Word to My Soul". This sizzling rap-sung collaboration features irrepressible vocalist, 'Dwizztheman', who is coming off the successful release of his single; 'Jiggy'.
"With my right hand to God, I promise to ball and to always talk and see the truth in my verse…" Twish Alaga speaks from a place of truth and makes a declaration to chase his goals unashamedly and relentlessly. This is a promise he makes to his soul in the presence of his Creator. Word to My Soul, produced by Timbun, is an inspirational masterpiece that packs insane replay value courtesy of Twish Alaga's powerfully introspective rap verse, Dwizztheman's melodious bouncy hook, and the all-round dynamic songwriting on display. Of course, it helps that the song stops just short of the 2-minute mark, making it finely suited to stream on repeat.
Dwizztheman's soulful vocals blend perfectly with the saxophone undertones to evoke stirring emotions in the listener.
Not many songs can creatively epitomize the struggles of the past and the promise of the future in the way that 'Word to My Soul' does. More than anything else, this track just goes to show how much of a truly special and versatile artist Twish Alaga is.Audio Player
.
DOWNLOAD MP3