The mic that rapper
Cardi B
dramatically threw into the crowd during a recent performance has fetched an astonishing price of nearly $100,000 in an eBay auction.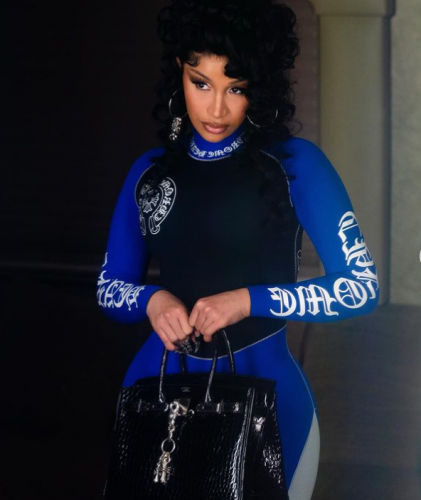 The Shure Axient digital microphone, which gained notoriety after being hurled by the artist, was listed for auction by The Wave, the production company that owns the audio device.
The auction commenced with an initial bidding price of $500 and quickly escalated into a bidding frenzy, attracting over 120 bids within the span of just one week. Spectators and enthusiasts alike eagerly vied for the chance to own a piece of pop culture history.
The incident that propelled the microphone into the spotlight occurred during Cardi B's appearance at Drai's Beachclub in Las Vegas.
The rapper, known for her vibrant performances, initially encouraged the crowd to splash her with water, but the situation took an unexpected turn when an individual threw ice and a liquid onto the stage, eliciting a strong reaction from Cardi B.
In response to the perceived provocation, she dramatically hurled the microphone into the audience.
Following the incident, a woman who claimed to have been struck by the airborne microphone reported the incident to the police, resulting in Cardi B being named as a suspect for battery.
However, officials subsequently cleared the rapper of any wrongdoing, concluding that her actions were a response to a perceived threat rather than a premeditated act of aggression.
The remarkable amount garnered from the eBay auction will be channeled towards charitable causes.
The proceeds will be donated to two commendable organizations: the Wounded Warrior Project, which supports wounded veterans, and Friendship Circle Las Vegas, a local charity focused on fostering a sense of community and support for individuals with special needs.
See below;