In a recent candid conversation with renowned American rapper Kendrick Lamar, the talented singer and Grammy award-winner, Tems, opened up about her bold decision to veer away from the Afrobeats genre and embrace R&B.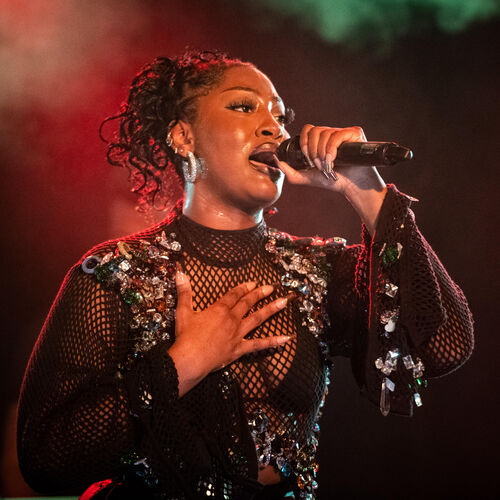 The female artiste, revealed that she was willing to face serious consequences to pursue her passion for R&B music, even if it meant risking her career's trajectory.
Tems spoke passionately about her journey, asserting,
"I was prepared to die. I believed in myself so much that I didn't really care if I never became anything or anyone. I just wanted to get a message out. I wanted to get my frequency out."
The artist emphasized that her ultimate goal with R&B was to convey a message through her music, transcending commercial success and accolades.
The discussion, featured in the latest volume of Interview Magazine. She shared her longing for a musical experience that would evoke intense emotions and a spiritual connection, reminiscent of artists like Celine Dion.
Tems confessed that the Afrobeats genre, while vibrant and beloved, didn't quite offer the depth of emotional stimulation she sought in her work.
In her words;
"I was prepared to die. I believed in myself so much that I didn't really care if I never became anything or anyone. I just wanted to get a message out. I wanted to get my frequency out. And I was like, 'Even if ten people hear this, it's fine.' But also along the way, I used to listen to a lot of Nigerian music and I wasn't getting a lot of spiritual—I love Celine Dion, so, I love that intense feeling of, I'm about to jump off a cliff. That's how I want my music to feel all the time, and Afrobeats wasn't necessarily giving me that type of stimulation."
"The only way you can do this is Afrobeats. It's not that your music is bad, it's just that it doesn't fit in Nigeria. Nigerians don't like this, she added"