Mikel Obi, the former Super Eagles captain, has finally addressed his alleged beef with singer, Innocent Idibia aka 2baba.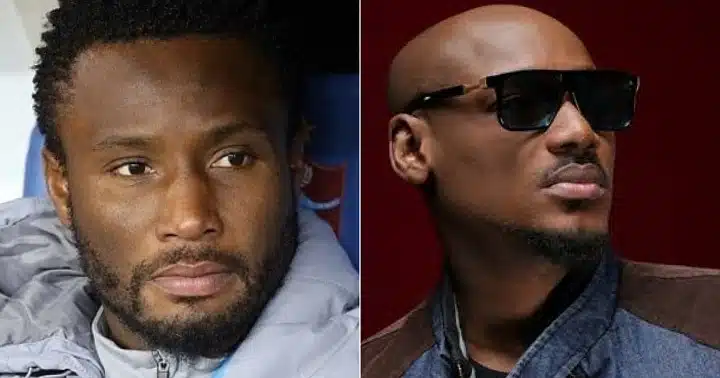 He cleared the air regarding viral reports about snubbing the singer, reiterating that he never snubbed 2Baba at a club in London.
The father of nine noted that he would never have done such a thing seeing he's a big fan of 2Baba.
Recall, it was alleged that the former Chelsea star snubbed 2baba sometime in 2006 at a club in London which led the veteran singer to release his 2010 hit track "Only Me". They claimed the song was 2baba's way of getting back at Obi for his rudeness.
In 2016, a few years after the emergence of the speculation, 2Baba, in an interview with Brila FM, dispelled the narrative.
He said such an incident never took place and insisted the song was never a diss track nor about Mikel. 2Baba also revealed when he heard about the rumour at that time, called the former Nigerian international and they had a good laugh over it.
"At the time I did the song, Mikel had issues with his inability to show up for certain Super Eagles games. Then some very good rumour monger picked a line from my song as regards patriotism towards representing the National football team and ran with the story of a rift between us.
"I spoke with Mikel on the phone and we had a good laugh about it", stated the veteran singer.
However, one xfranky22 seized the opportunity to ask the ex-football star about the claim.
He wrote; "Did you truly snubbed 2face on a club in London back in 06?"
But Mikel replied in the negative, stating: "No, I never did. Am a big fan of his. So I wouldn't do such a thing have a lovely day."