Popular singer Peter Okoye boldly expressed his dissatisfaction with studying law in the country.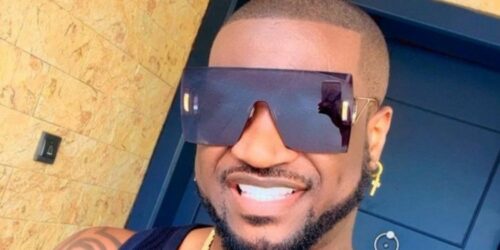 Peter Okoye denounced the practice, claiming that it is, undeniably, a shame to pursue a legal career in Nigeria.
As the country grapples with rising concerns over corruption, inefficiency, and an overwhelming backlog of cases, Okoye's remarks have reignited the longstanding debate surrounding the state of law in Nigeria.
In a recent tweet, Peter Okoye wrote:
"Imagine studying law in a lawless country."
This declaration follows his recent criticism of banking organizations for their unethical practices.
Mr. P, making his voice heard through his Instagram platform, didn't hold back in singling out Polaris and Access Bank. He accused them of being accomplices to scammers who audaciously masqueraded as him.
In a fiery revelation, the musician spotlighted the fact that these banks permitted the scammers to set up an account under the name "PETER OKOYE PsQUARE." What's more, he highlighted the absurd lack of proper identification, biometrics, BVN (Bank Verification Number), or a valid address that matches the account holder's credentials.
Fuming with exasperation, he underscored how the negligence of these banks was essentially aiding and abetting fraudsters who were capitalizing on his name to deceive unsuspecting individuals. Mr. P made it crystal clear that he's had enough and that he suspects an inside job within these financial institutions.
Asserting his commitment to safeguarding his reputation and coming to the aid of innocent victims, he minced no words in declaring his intention to unleash his legal squad on the banks, filing a lawsuit for the damages incurred.
He didn't stop there—Mr. P vowed to shine a spotlight on more implicated banks. He then directly pinged the EFCC and urged them to sit up and pay attention to the brewing storm.
The post "It's a shame to study law in Nigeria" – Peter Okoye Shades the Nigerian Legal System appeared first on tooXclusive.
source
https://tooxclusive.com/its-a-shame-to-study-law-in-nigeria-peter-okoye-shades-the-nigerian-legal-system/